Amarilys
here today sharing with you the projects that I made with the November Kit "Remember When..."
My first layout is based on my sketch for ScrapThat! November Kit.
We also have our November Sketch Challenge Posted
HERE
.
Everyone is welcome to participate, all entries due by November 15th.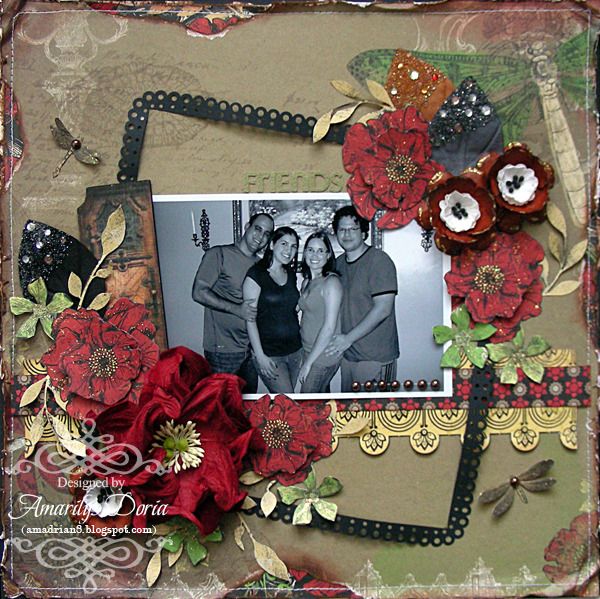 I used the Main Kit and The Embellishment Add On for this layout. The picture was taken earlier this year and is of my hubby and I with my best friend and her hubby. She is 6 months pregnant now and we are all exited to meet the baby!
Here are a few close ups: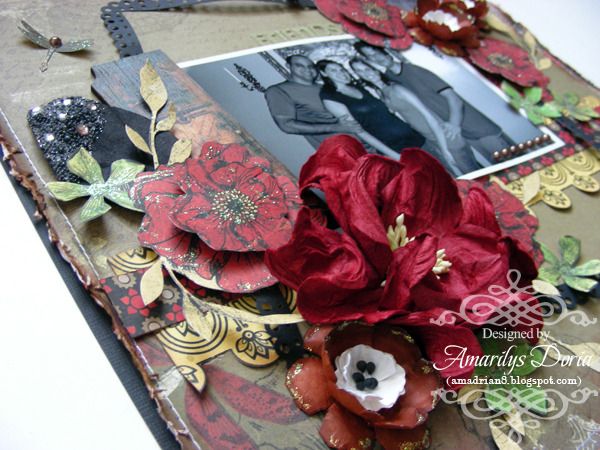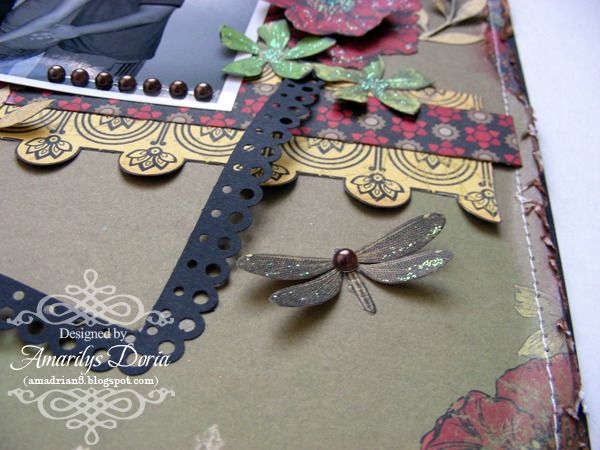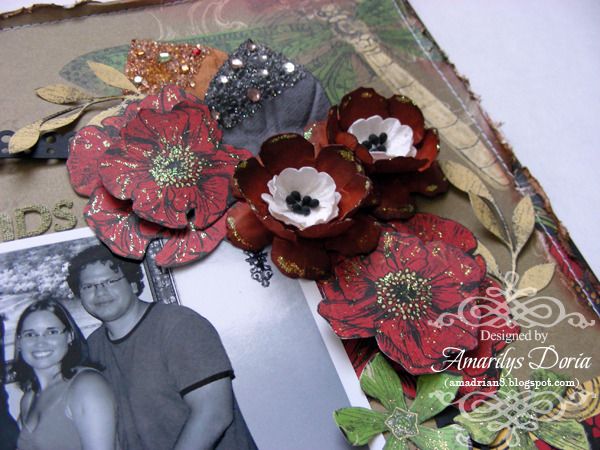 For my next project, I made an altered container:
I used the Main Kit only for this project. This was a clear container that housed my husband's crystal light packs and I altered to hold my scrappy buttons.
and a birthday card: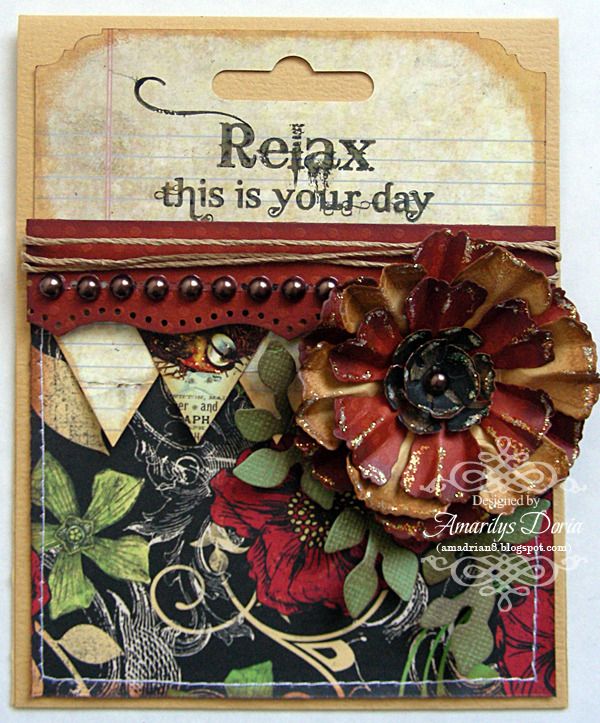 I used the Main Kit and The Embellishment Add On for this card as well. I handmade the large flower and added stickles to it. I used the Prima printed banner from the EAO for my three piece banner. I just love how this card came out!
and here's my take on it:
I used ScrapThat! November Main Kit only for this layout. The white pearls were leftover from June's kit. The pictures was taken a few weeks ago during the Epcot's Food and Wine Festival. We went there three times this year! I stayed pretty close to the sketch but added a few layers to suit my style. I decided to have my journaling hidden under the picture on the left (the yellow tag pulls out).
Here are a few close ups: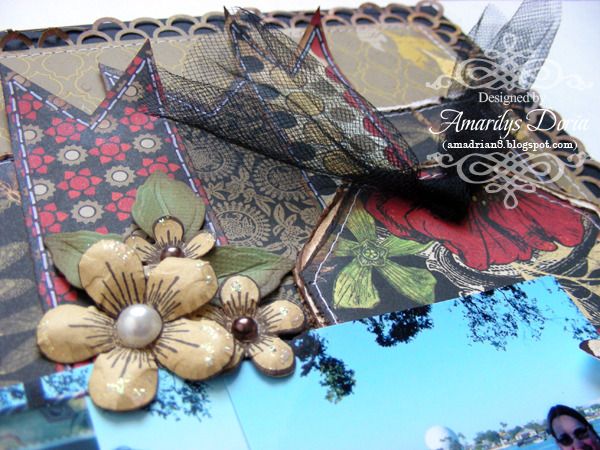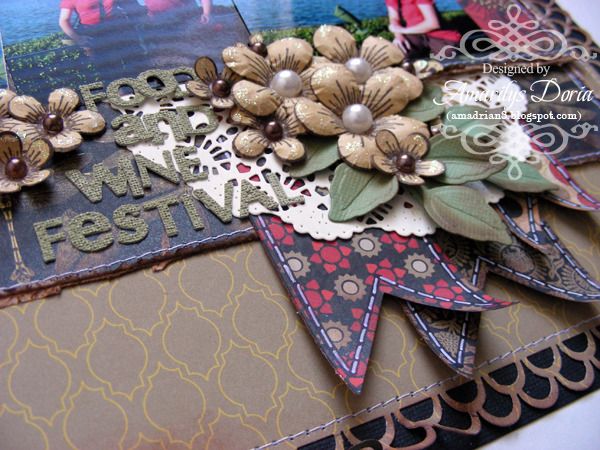 You can find the November Kit "
Remember When...
" on the
ScrapThat! Kit Page
. This kit is full of amazing products including Wild Orchid Crafts Flowers, gorgeous ribbon, Maya Road chipboard doors and stickpin, Prima Alphabet set in two colors, Zva adhesive pearls and much much more!
Thanks for stopping! I hope that you are inspired to make something with this amazing kit! If you want to see more of my creations, please stop by my
blog
today!