Amarilys
here and today I want to share with you a quick tip to alter any store bought flowers to match your layout.
I love the orange Petaloo blooms that are included in this month's Embellishment Add-On but I wanted a coordinating color to go with them and neutralize their bright color so I pulled out my Maya Road Mist (Espresso Brown).
Here's a step by step of what I did.
Supplies
:
Orange flower from the EAO
Maya Road Mist (Espresso Brown)
Kaisercraft Brown Pearls from October Main Kit
Embossing Tool (optional)
Step 1.
Pull apart the largest orange flower. It has 5 layers.
Step 2.
Mist only three of the blooms, leaving the sheer layers the original color (orange).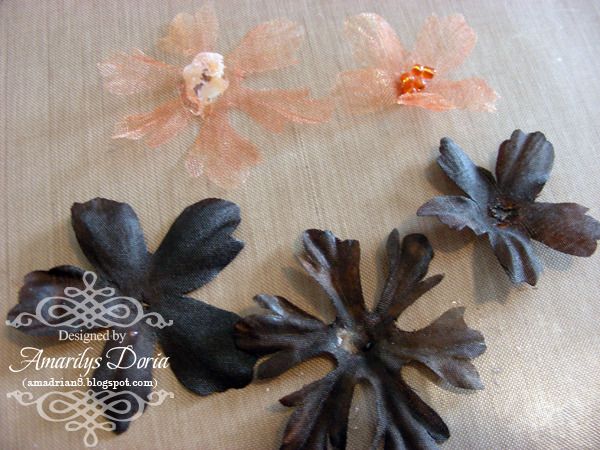 Step 3.
Let air dry or use your embossing tool to speed the process.
Step 4.
Build your flowers back up. I decided to make two flowers out of the five layers to make it last longer. For the second flower, I used three brown pearls (included in the Main Kit) as the flower center.
Here's my finished layout: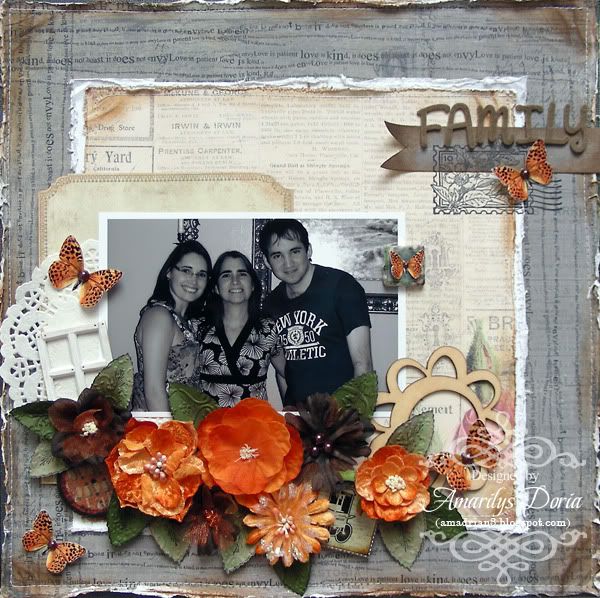 I ended pulling apart another flower and misting that one too. It's such an easy and simple way to change the color of your blooms to match your layout.
Thanks for stopping! I hope that you are inspired to make something with this amazing kit! If you want to see more of my creations, please stop by my
blog
.