Amarilys
here today sharing with you the projects that I made with the July Kit "Summer in my Garden". I managed to make 3 layouts, a card and a tag!
My first layout is based on my August Sketch Challenge:
and here's my take on it: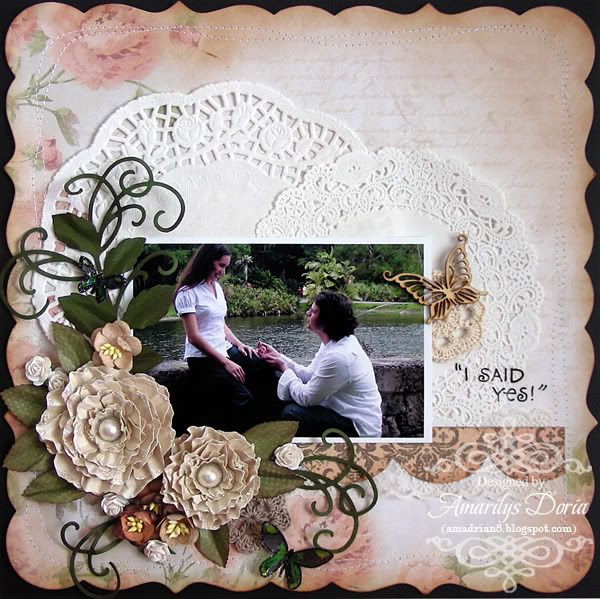 I used the Main Kit and the Embellishment add-on for this layout. The doily, which I glimmer misted in brown, is from my stash. For this layout, I went with a blue/brown color palette. I water distressed the background pattern paper and layer it over a punched white cardstock (from my stash) and over another blue pattern paper which I mounted unto a brown cardstock (from my stash as well). I did some more die cutting and stamping on this layout too. The picture is from this year's Valentine's Day, which we celebrated the day after because my hubby worked, hence the blue/brown color combo instead of the red/pink traditional Valentine's Day colors.
Here are a few close ups: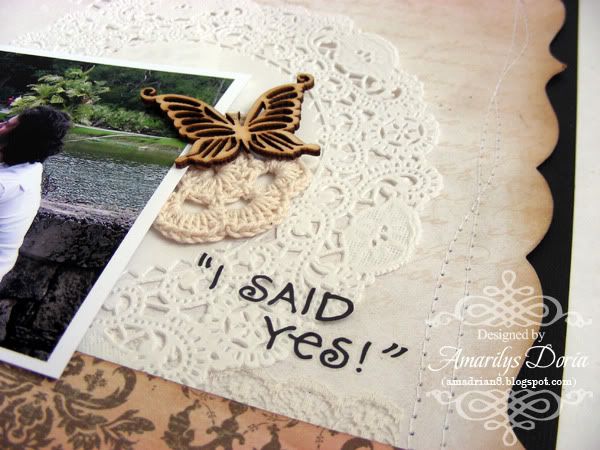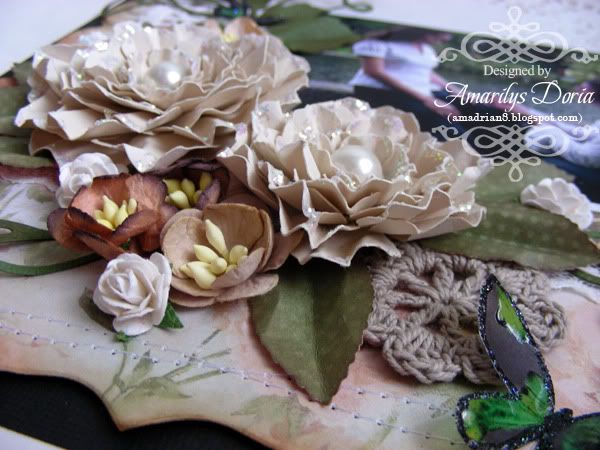 Below is my second layout: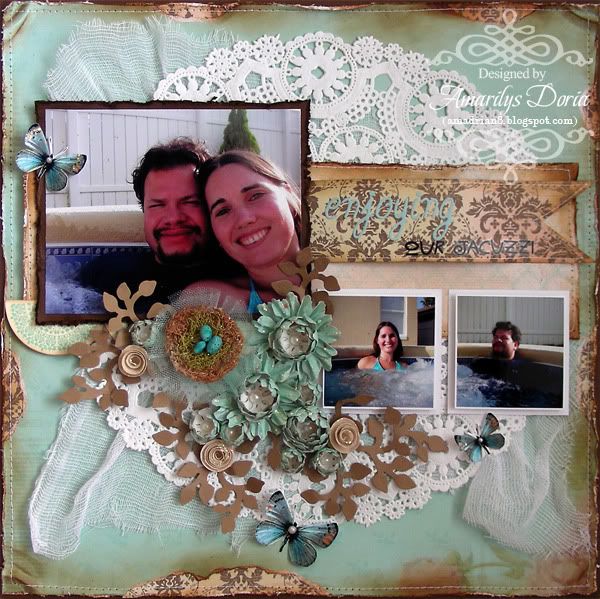 For this layout, I only used the Main Kit. The white doily is from my stash and the blue alphas in the title are from the June Kit. These pictures were taken at our new home, out in the Jacuzzi. I love how soft and summery this layout turned out! I handmade my own flowers and leaves using Heartfelt Creations dies.
Here are a few close ups: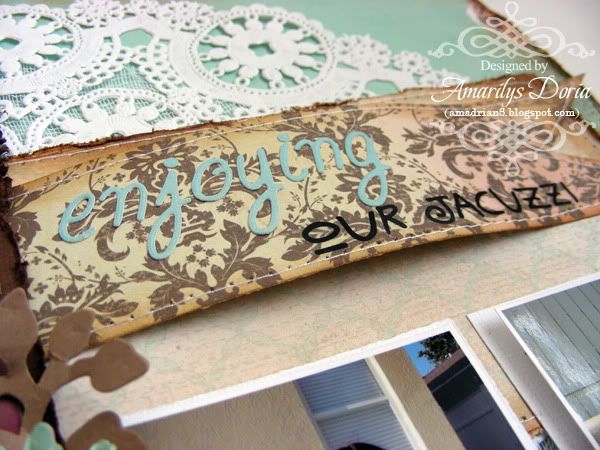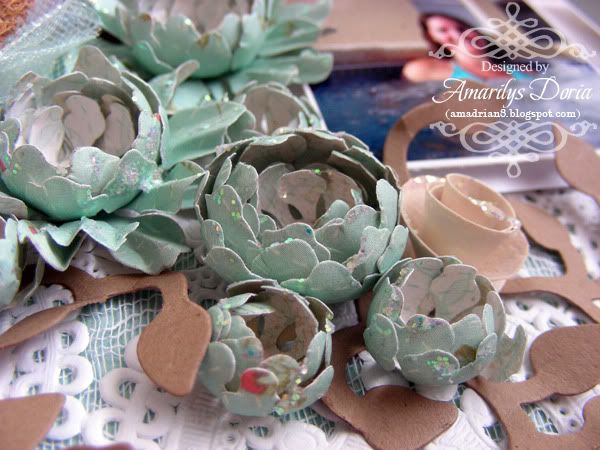 Finally, here's my last layout: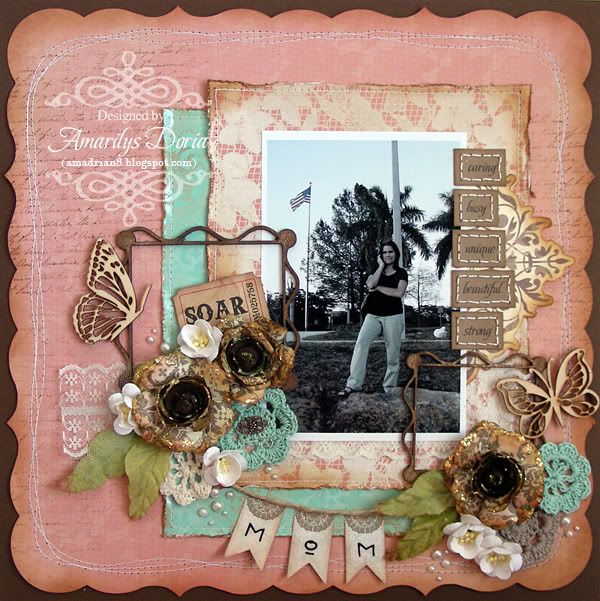 I used the Main Kit and the Embellishment Add On for this layout. This layout is based on
Kaisercraft's Saturday July Sketch #2
and I used a picture of my mom last year. She is not very photogenic so this one is one of the best ones I had of her. :)
I traced the diecut paper that is included int his month's kit unto this pink paper and cut around it to make my own die cut paper. I made some roses out of the brown pattern paper and made a little banner using the rub-ons, alphas and a piece of hemp cord from my stash.
Here are a few close ups: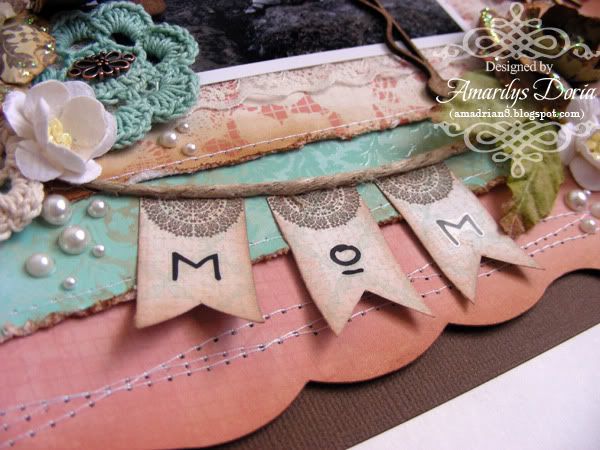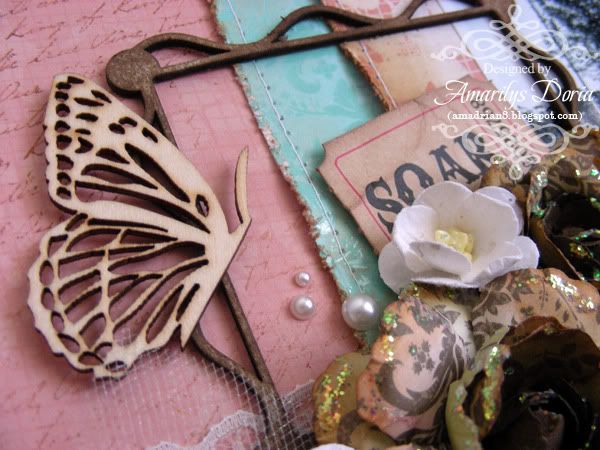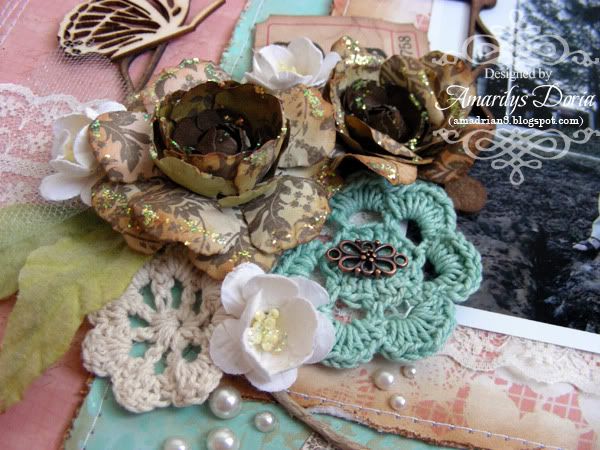 You can find the August Kit "Once Upon a dream" on the
ScrapThat! Kit Page
. This month's kit features
the beautiful Charlottes Dream Collection from Kaisercraft.
The kit is full of gorgeous goodies, such as lace, bling, an array of pretty flowers and much, much more!
Before you go, I want to announce the winner for the August Sketch Challenge! Thanks to everyone who played along and I hope to see you again for next month's sketch! You wont want to miss it!


The winner, according to random.org, is:
Thanks for stopping! I hope that you are inspired to make something with this amazing kit! If you want to see more of my creations, please stop by my
blog
today!