Amarilys
here today sharing with you the projects that I made with the June Kit "Life's Muse". I managed to make 3 layouts and a card and I still have enough to make at least one more (very layered!) layout!
This is my first layout:
I used the Main Kit and the Embellishment add-on for this layout. The doily and rhinestones on the butterflies' bodies are from my stash. I used another one of my engagement photos for this layout. I fuzzy cut the bird cages and used them as embellies. I die cut a few leaves and added them to the flower clusters. I also handmade and added a few butterflies. You can check out my tutorial on how to make your own butterflies HERE.
Details: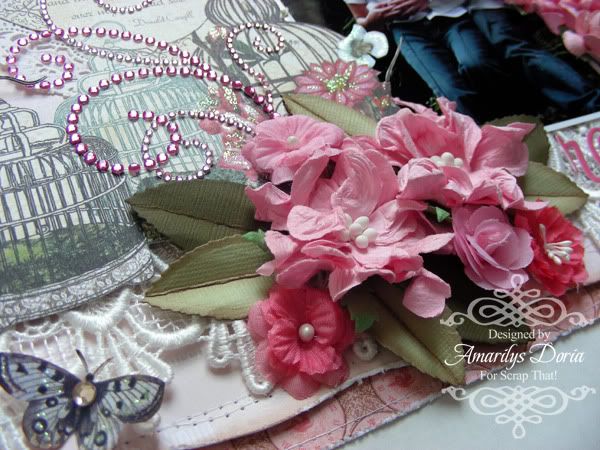 Here's my second layout, using another engagement photo, this time of our engagement dinner: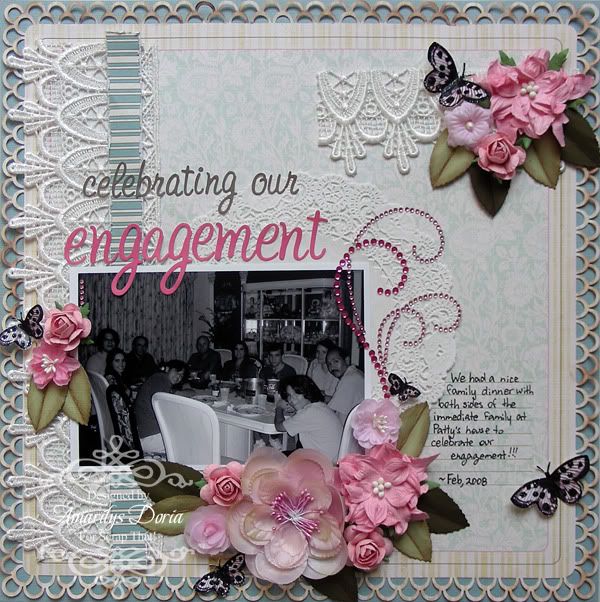 I used the Main Kit and the Embellishment add-on for this layout as well. The doily is from my stash. This picture was taken at my husband's parent house when they had my family over to celebrate our engagement. I turned the photo black and white because it was too busy and I wanted the focus to be on the people in the picture and not on their brightly colored clothes (*wink*). I had fun with this one by using lots of pretty pink blooms. Since it was an engagement photo and both my hubby and I were there, I went with a blue/pink (his/hers) color combo. Love how this one turned out!
Details
: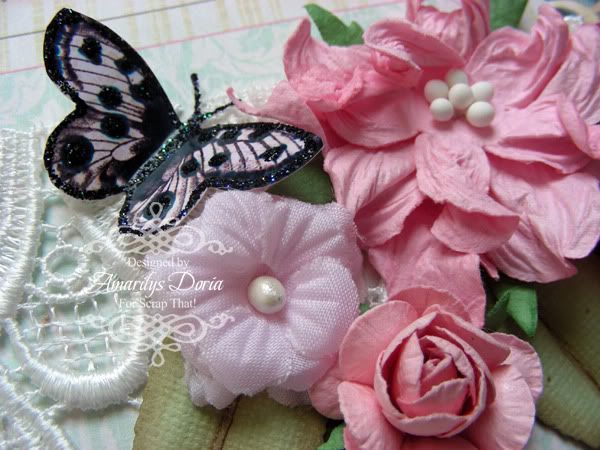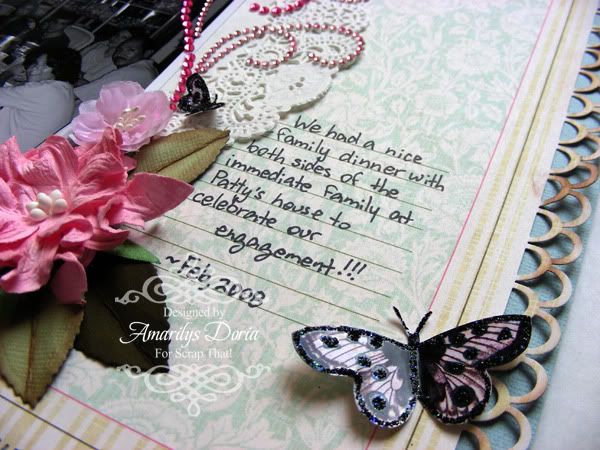 For my last layout I used the Scrap That! June Sketch, designed my me :)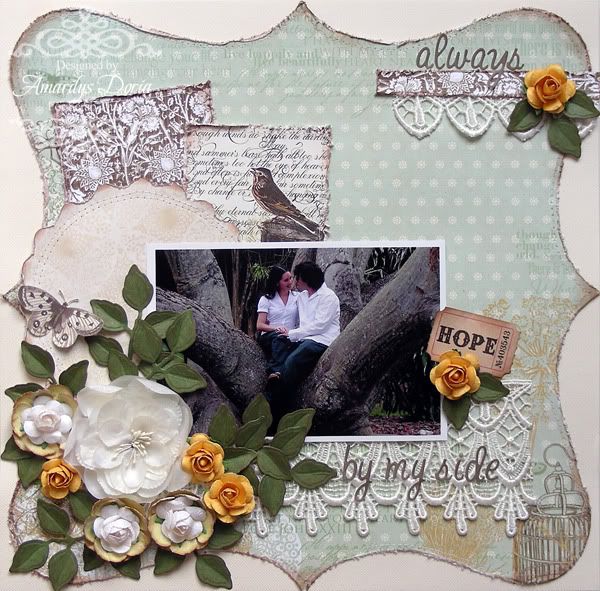 I used the Main Kit for this layout only (no embellie add-ons or flowers add-ons) and did not add anything from my stash. I used the gorgeous lace to add layers to this layout which I wanted to keep green/brown to match the photo of my hubby and I during our engagement session. I made the paper roses and added the white roses as the centers. I also die cut a bunch of leaves from the green paper and added them to the cluster.
Here's the Sketch:
Details
: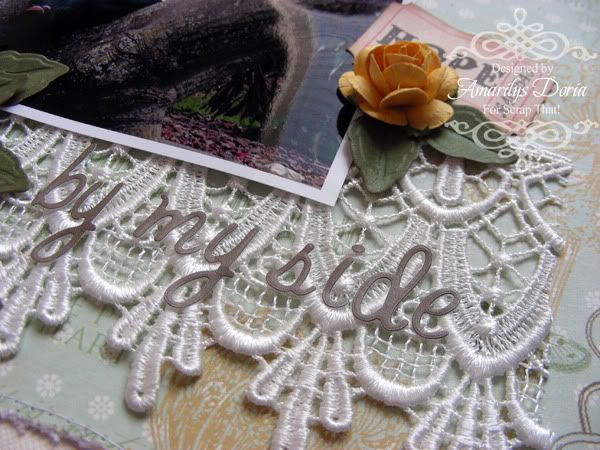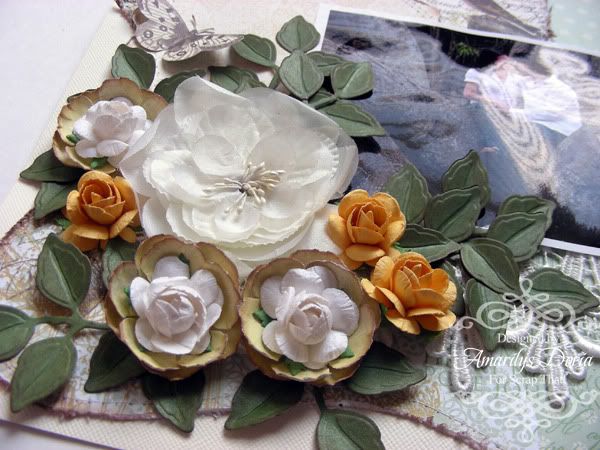 My last project is an oversized Anniversary card for my husband: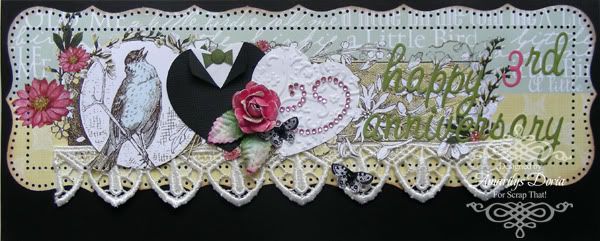 I used the Main Kit and the Embellishment add-on for this card. The black and white cardstocks are from my stash. We just celebrated our 3rd year anniversary and I thought he deserved a bigger than normal card. This card measures 4"x10.5". I went for something a bit romantic and made little his/hers heart shaped dress and tux and used the bird on the pattern paper as an embellie.
Details
: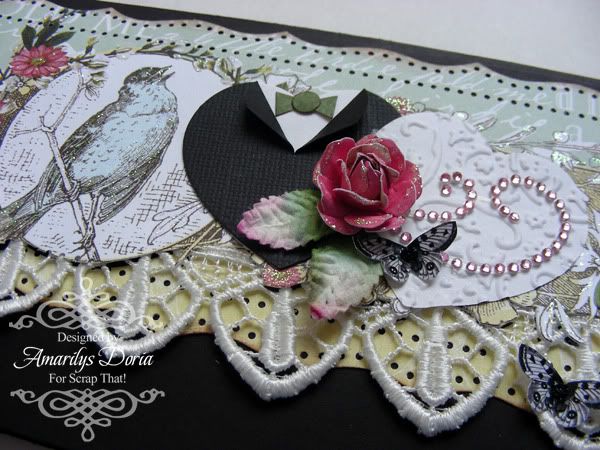 You can find the June Kit "Life's Muse" on the
Scrap That! Kit Page
. This month's kit features Webster's Pages Beautiful 'Everyday Poetry Collection'! The kit is chock full of gorgeous goodies, such as lace, bling, an array of pretty flowers and much, much more!
Main Kit $39.99
Thanks for stopping! I hope that you are inspired to make something with this amazing kit!
If you want to see more of my creations, please stop by my
blog
today!